January 02, 2010
So I'm finally at the point where I can just chill and enjoy my home. I've only got a few boxes left to go through and everything is pretty much set up. Next Spring/Summer I'll be looking to upgrade the kitchen, possibly replace the windows, and paint the whole house. But for now, I'm just enjoying my new diggs :)
My mom and brother drove up from Tennessee to spend Christmas with my girlfriend and me. It was really nice having them drive up here since I've been driving to Tennessee on an annual basis pretty much my whole life. The drive isn't great (7-8 hours), but what really makes it a pain is the fact that you have to dedicate two whole days to driving. That really cuts into vacation time and I've had to cut my vacations short by two days every time I drive down there. But anyway, we had a great time and everyone got a lot of great gifts.
My first Christmas tree :)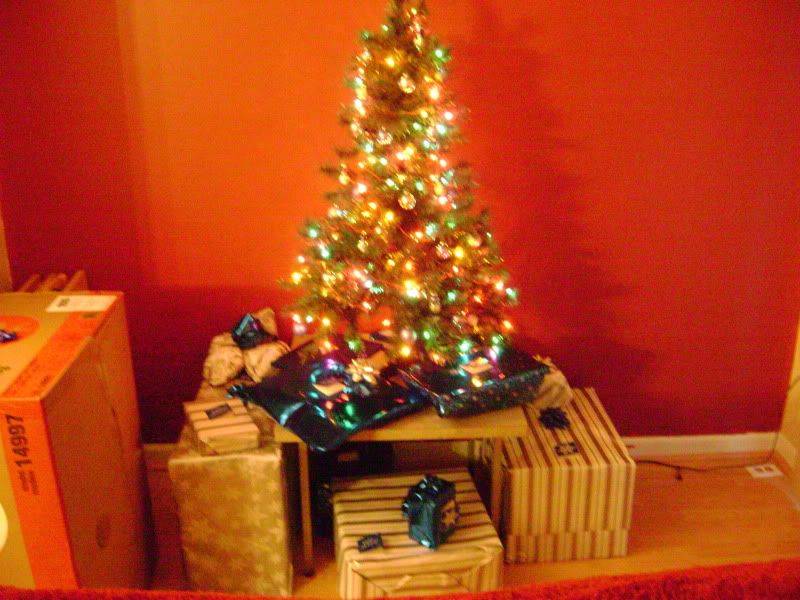 Kali after ripping apart her first Christmas present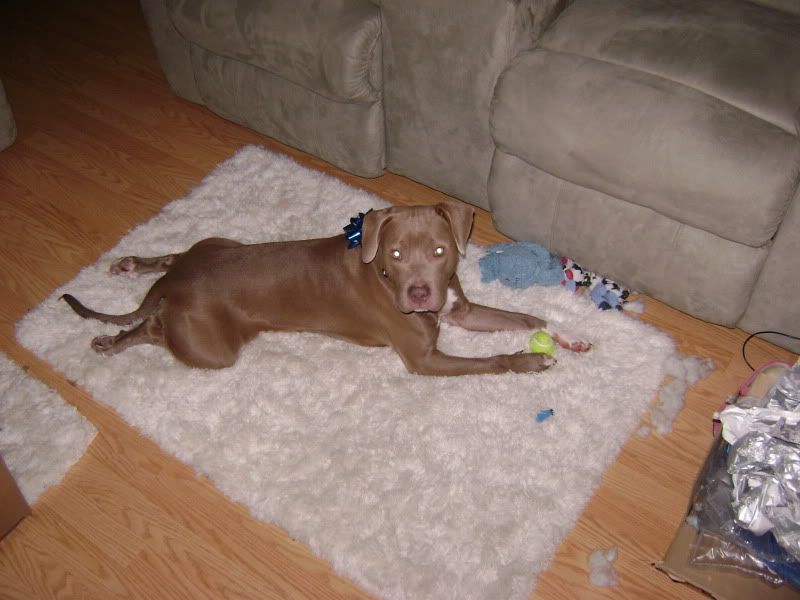 Poker books I received for Christmas
My new waffle maker!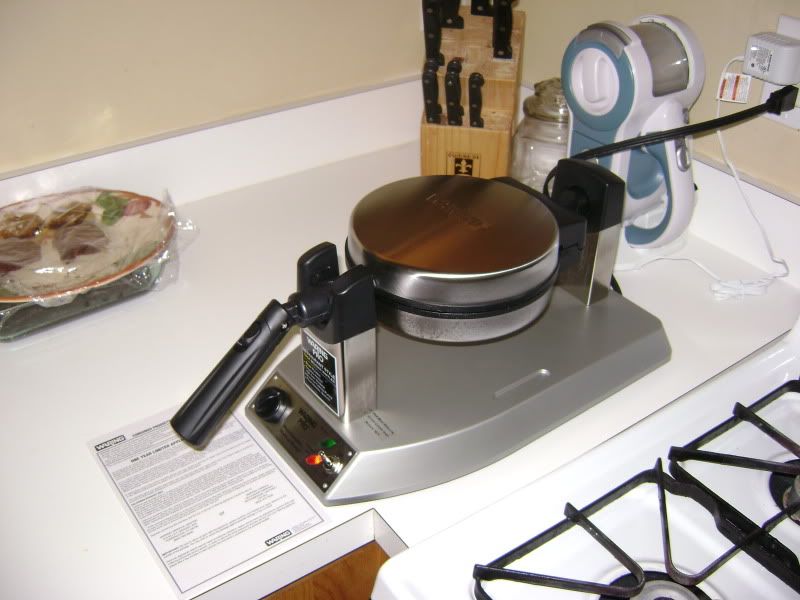 Also, my girlfriend organized (and I helped a little, along with each of our families) a successful campaign to "adopt" two families from the House of Ruth – an organization who helps victims of domestic violence. We managed to collect enough gifts to satisfy the whole list of requested gifts for both of the families we adopted.
Since my mom and brother hadn't been up to Maryland in quite some time (well, they came up for my college graduation in 2005, but we didn't have much time for site-seeing then), we decided to hit up the Maryland Science Center. They currently have an AMAZING exhibit on Leonardo Da Vinci. That dude pretty much did it all – painting, sculpting, engineering, inventing, etc. He must have invented or improved hundreds of items, including bridges, ball bearings, bullets, machine guns, flywheels, catapults, scuba diving equipment, and even the early makings of the automobile. Basically, your life would suck without him.
After the science center, we hopped on over to The Cheesecake Factory and loaded up on an assortment of cakes – including The Original Cheesecake, Peanut Butter Fudge Ripple Cheesecake, Red Velvet Cheesecake, Godiva Chocolate Cheesecake, and my personal favorite, the Chocolate Tower Truffle Cake. Later on that night, we headed to one of my favorite restaurants – The Olive Grove. No, not The Olive Garden, or the Olive Tree (man, olives are popular). This is the only Olive Grove and it has some of the best Maryland Crab Cakes. The cream of crab soup is amazing as well. Oh, and my mom/bro also brought up food from my favorite restaurant, Ridgewood, a bbq joint in Tennessee. Needless to say, it was a delectable holiday :)
Ok, without further ado, here are finally some pictures of my new place :)
The 2 feet of snow we received is finally melting!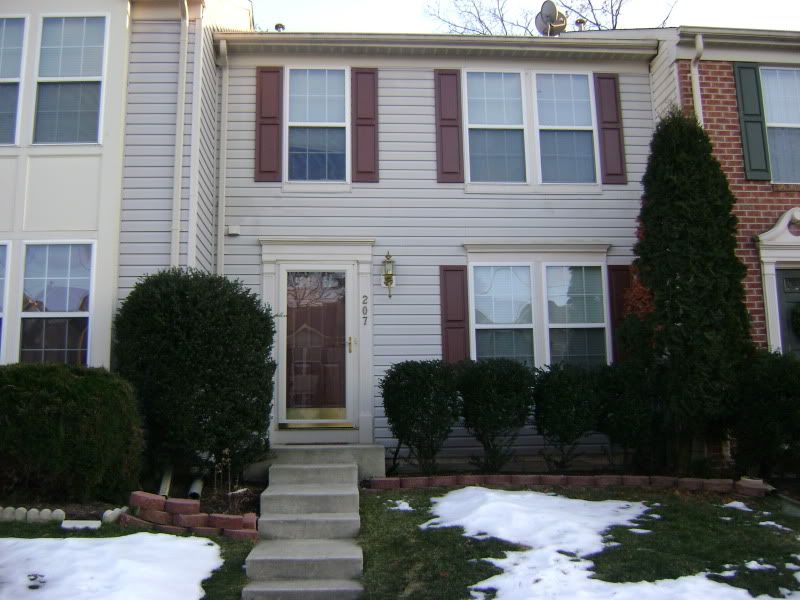 Will likely update my kitchen in the summer with new counters/appliances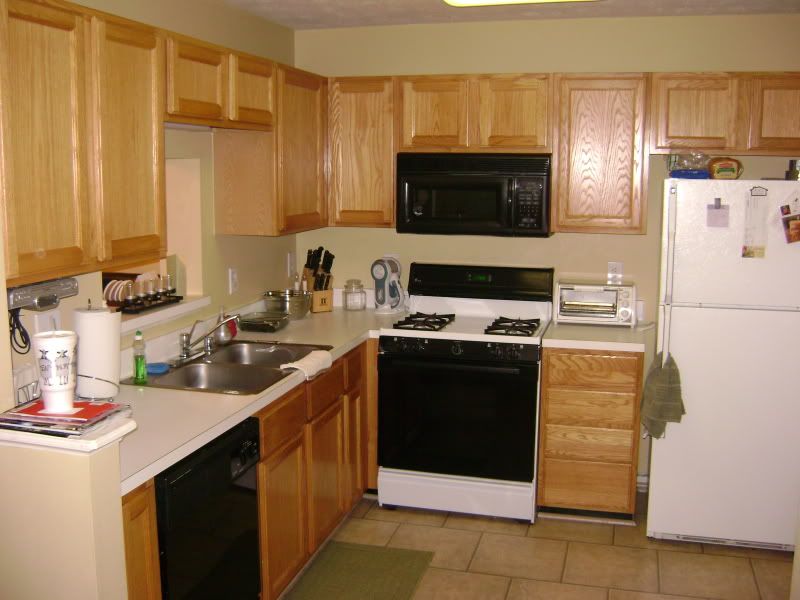 Call of Duty space, oh – I mean – living room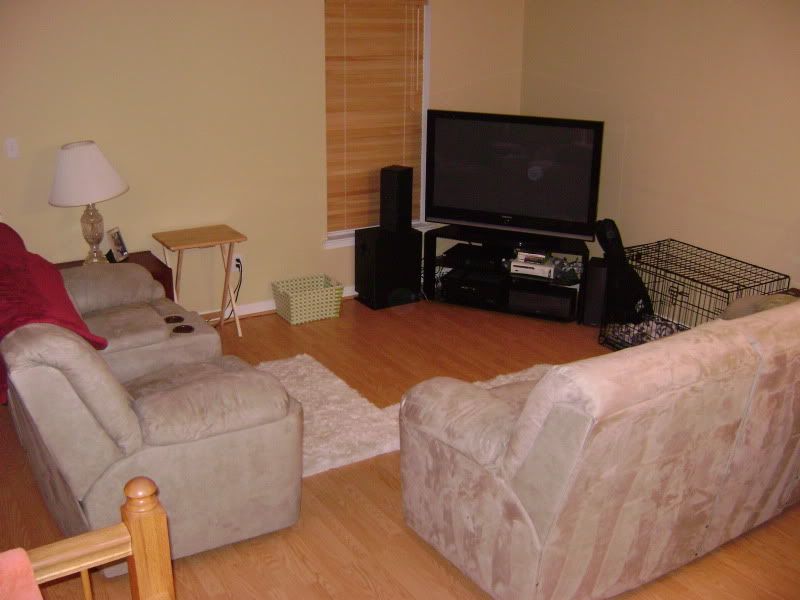 Restaurant-style booth!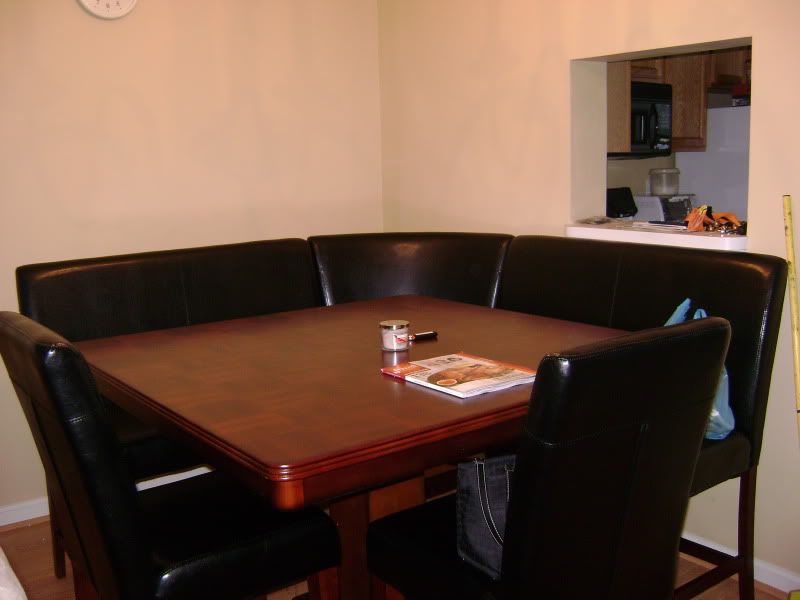 Place of future poker tables and old school gaming section :)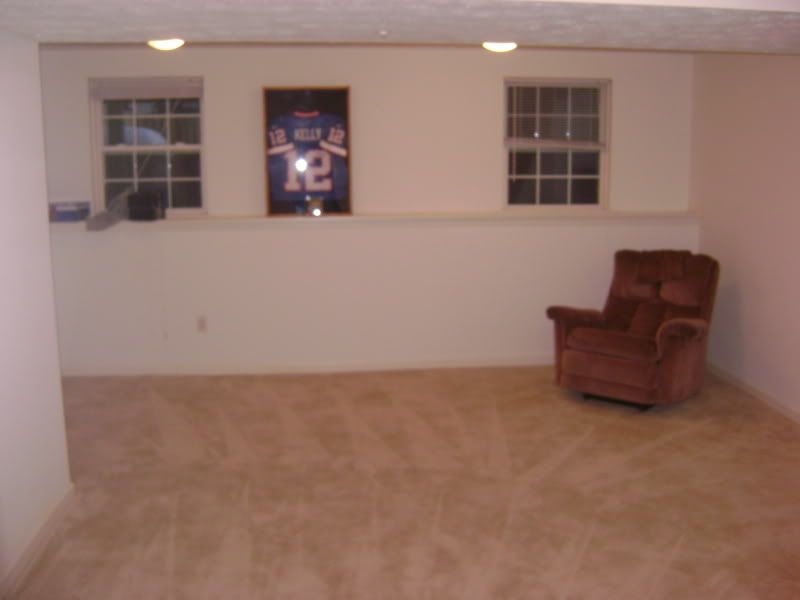 Light switch in guest bedroom left by previous owners (it was!)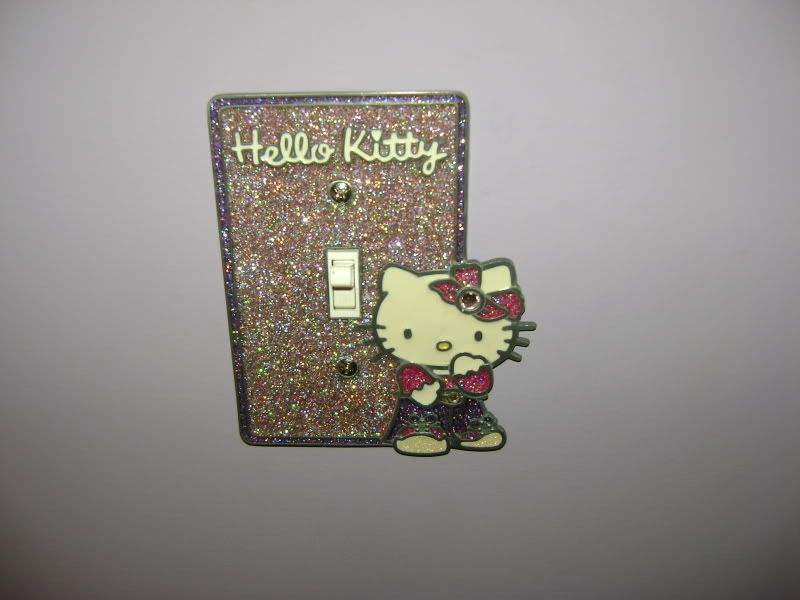 Poker office, all paid for by poker :)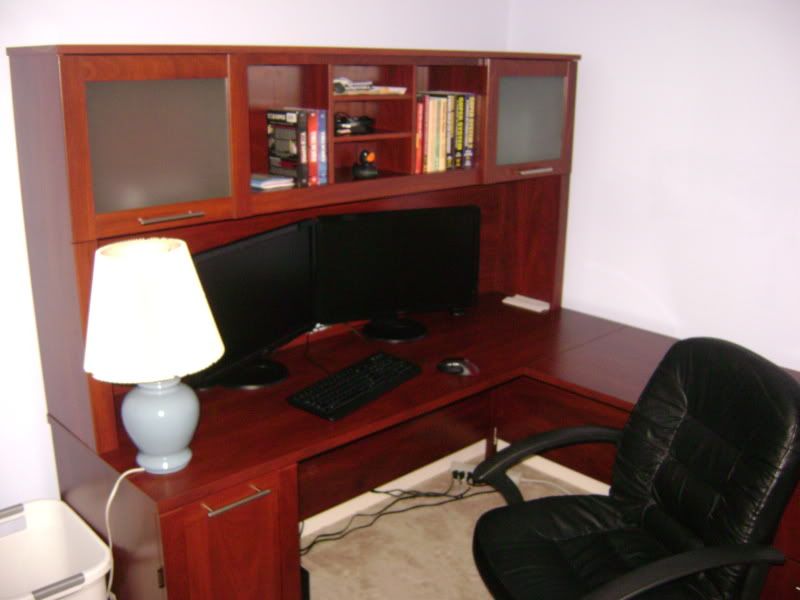 Close-up shot of my DC quacker :)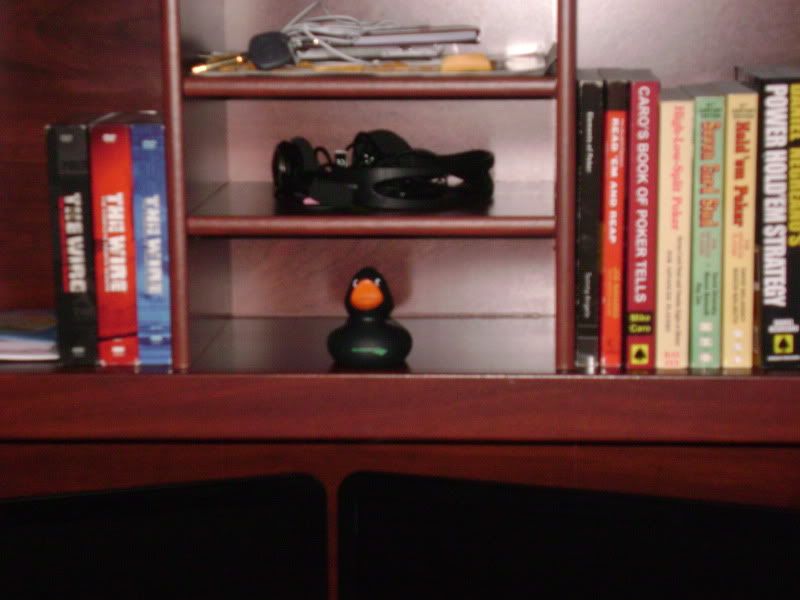 New sweet chair!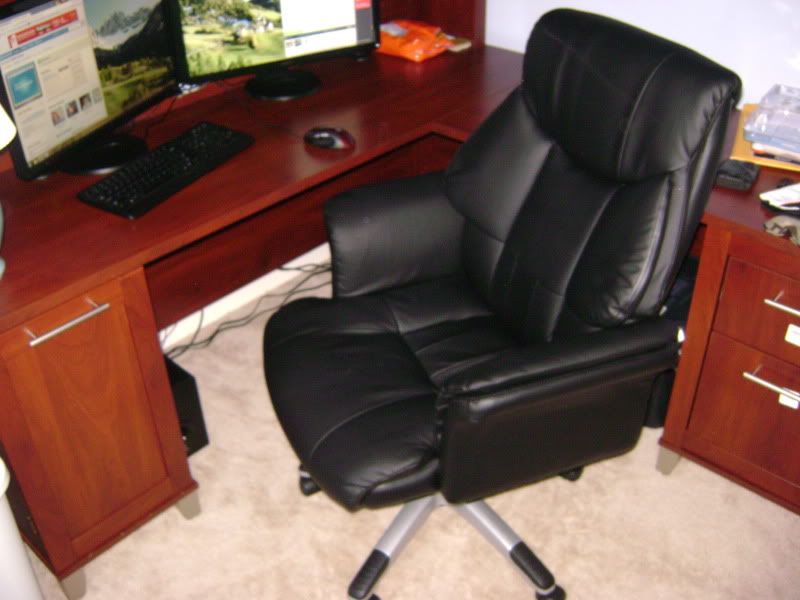 Some bed-side reading ;)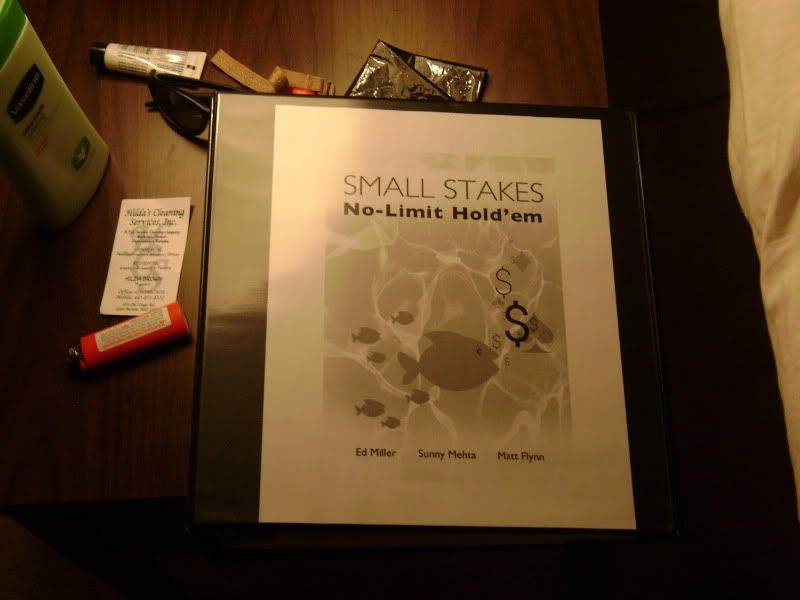 Walk-in closet next to master bath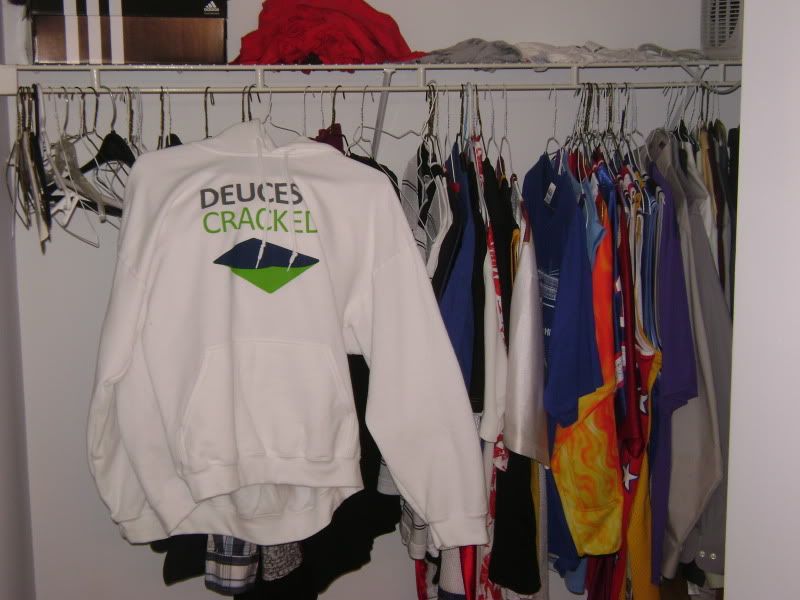 Brand new deck and brand new fence!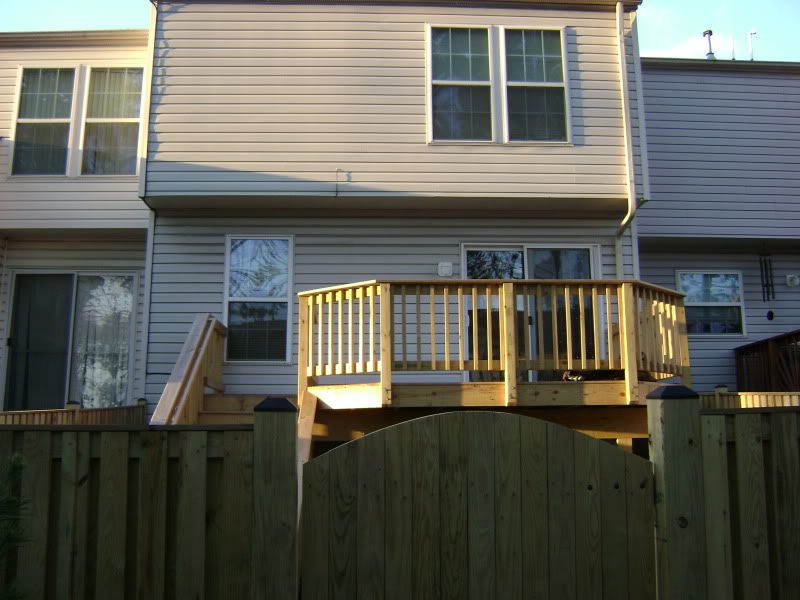 Oh, and in the Christmas spirit, here is an AMAZING song that I recently discovered (thanks to Joe Tall). Merry Christmas and Happy New Year!
Posted By TecmoSuperBowl at 11:37 PM