June 13, 2009
Hey guys and welcome to my new DC blog!!
My handle's Boomer and I'll be walking you through my at time laughable attempts to get out of the rake trap and up the Small Stakes Fixed Limit Ladder.
As someone from the UK, which Stars has decided makes us massively superior to all and thus elligible for 70,000 VPP bonuses and the like, I am now looking not only to move up the ladder but to tie up Supernova for myself by the end of the year. Of course it would be nice to also keep it.
I work full time for a living so I am very lucky to get much over 5,000 hands in a month although more recently I've been heading towards 10,000 due to Stars promotions and the like.
If you feel like a chuckle you can actually find vids of me playing in the Member Video Section, where I have 3 I believe (4 if you count the vids Isac and I did in tandem as seperate entites), and I've also appeared in Real Life Microlimit Grinder Season 3 (Ep 8), Passing the Torch Episode 8 & 9 and a Mentor vid with my coach and Buddy, BigBadBabar.
For this month I'd better say I've entered into a little prop bet in the Bi_Grow Land Lubbers Group with AdriennesRevenge of PTT fame and details are below.
I hope this blog will be fun to read and informative for some, if not…sorry I bored you. i also maintain a personal journal at This location which I will try and keep to just more personal stuff.
Hope you guys enjoy
I've been wondering about potential avatars in my prop bet…
For those unaware I've got a little bet on with AdriennesRevenge on DC for us to get some hands in this month.
Jess's goal is 100 total hours play.
My goal is 3850 VPPs which will keep me on track for Supernova and see that I hit the 3rd insta-cash bonus this month.
While this may seem a little unbalanced don't forget I do work full time as well so overall it seemed a decent go and the whole point really was for us to have an incentive to get our play in.
If either of us fail the other gets to change our avatar so I was contemplating some for Jess last night…
So far she's come up with "TAGs Rule LAGs drool" and various other ones based on my supposed Looseness so now it's time for a warning shot from my end :)
Any of the following may be considered….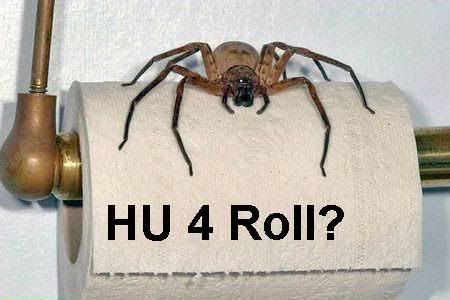 HU 4 Roll Spider's always been a favourite of mine and I think this would be a fun addition….of course I know Jess kinda like cats too so we've also got these options…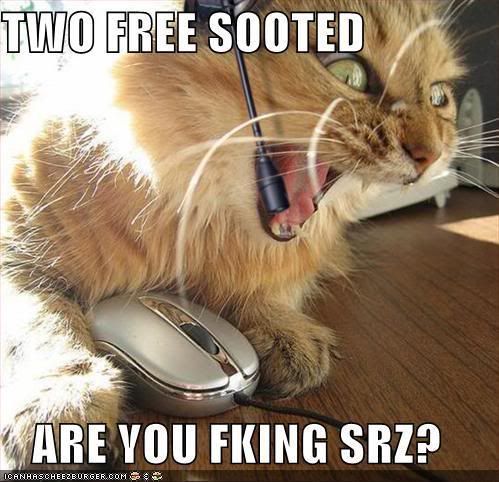 Of course there are all just preliminaries I could choose to be more or less nice depending on my mood at the time, and if I keep running the way I am at the moment Jess may be getting something from Night of the Living Dead…no it wasn't pretty.
But still can't complain overall.
Assuming I stablise and don't go on some kind of hideous 20 session downswing like I did before I've had the idea of being a little more aggressive with my bankroll.
Since I have a monthly nut of 0 due to the fact I actually work for a living this means I can be a little more frugal. Now Kelly Criterion would state that bascailly a 1BB/100 winner with a Standard Devisation of 18BB/100 should maintain a bankroll of about 250BB for the limit he plays, moving up or down based on where he/she is which provides the best balance of moving up whiel attempting to negate risk of ruin.
I'm not quite ready to embrace that but if I were to say move up when i have 350BB for a new level and down when I only have 200BB that'd be more than enough for controlled shot and I think that's how I may approach it from now.
This leaves he currently "rolled" for 2/4 but i want to talk to BBB first and also get some hands in this month before I do so, assuming all goes well I'll be reporting from 2/4 by this time next week.
Before then I'm going to do a report on the 15-hour weekend I had a couple of weeks ago trying to grind off the Stars VPP bonus
Take Care Guys
Boomer
Posted By Boomer at 01:18 PM