February 03, 2011
So I'm trying to sign up for this Healthy Blue thing through my health insurance. It's a program that pays you if you're healthy so I expect to get some amount of free $. Yea, awesome right? Well, I went though the "forgot username/password" scenario and came upon this screen.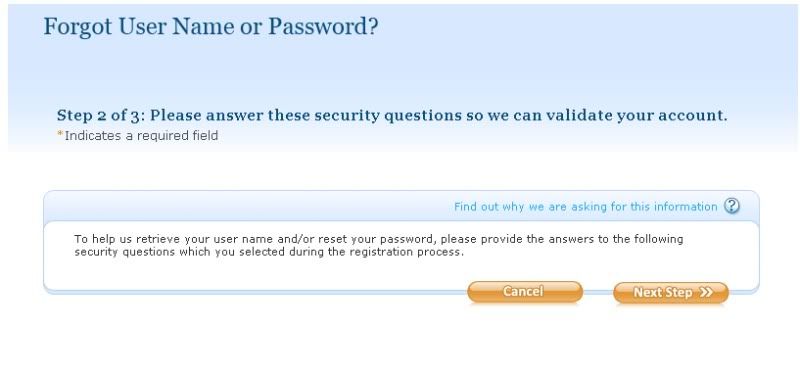 This was a surprisingly difficult feat considering, ya know, THE LACK OF QUESTIONS. If you just try to click Next Step, you get this: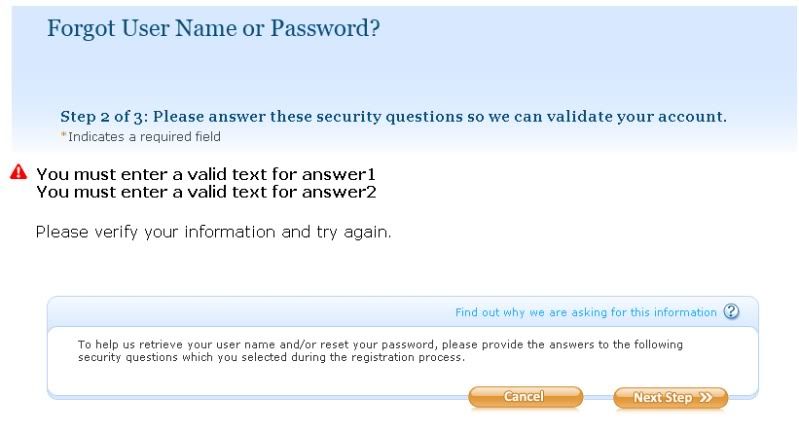 Ah, those questions. Sorry. I don't know how I missed them.
All of this is on top of the annual letter I received just yesterday from them saying "per your payroll department, your coverage has been terminated." Keep in mind there are no reasons for these terminations. Now I have to spend an hour on hold in hopes of actually reaching someone with a brain so that I don't have to pay my hospital bills from August and October of last year.

Something tells me these frustrations aren't making me healthier.
Posted By TecmoSuperBowl at 09:38 PM