June 17, 2013
So I just returned to the land of the normal after having spent a week in Vegas. Poker didn't go as well as planned (did book a nice winning session at HORSE though), and I was also sick for much of the trip, but none of that matters. All that matters is that I attended the premiere of Bet Raise Fold: The Story of Online Poker and IT WAS AWESOME. Seriously.
After having watched Ryan Firpo's previous poker documentary shorts, I was convinced that he had the skill to pull off something great. With the help of Jay Rosenkrantz and others, he far exceeded my expectations. This wasn't a B movie detailing an underground world of immature ship it holla ballas. This was a high quality film detailing 3 very different human beings who just happened to involve themselves in the world of poker. Each star of the film brings their own necessary and intriguing ride through poker's myriad of hills and valleys.
Tony "Bond18" Dunst provides insight into how online poker provided a platform for countless ancillary occupations that would not exist without the online poker boom. Many people who would never consider themselves poker professionals were able to find their niche in this much-maligned community, myself included. It was nice to see this side of things represented, as it often gets lost in the discussion of who and what was affected by Black Friday.

Martin "alexeimartov" or "MagicNinja" Bradstreet showcased the eclectic, genius side of poker. He helped showcase what truly intelligent people could accomplish by studying this wonderful game. Being Canadian, he also provided a very clever dichotomy between American poker players and players from the rest of the world. This alone would have been reason enough to include him in the film as it really helped shine the light on the ridiculousness that is the "land of the free."
And finally, Danielle "dmoongirl" Andersen turned out to be the true heroine of the film. I honestly believe she, along with her son Easton, carried the film. It simply would not have been the personal and touching story that it was without her. She typifies the grinder, the working (wo)man, the Knish of online poker. She pulled herself up from the bottom and supported her family entirely through online poker. She's not some degenerate gambler blowing stacks of money at the strip club or betting on sports. She's simply trying to grind it out so her family has enough money to put food on the table. And despite popular opinion, she represents a far greater percentage of the poker population than most people realize. She is the reason I can't wait to show this film to my family and friends.
So needless to say, I loved the movie. And after the movie, we all went up to the suite at the Palms for the afterparty. Many of the big names in online poker were in attendance, and it was a lot of fun catching up with old friends. I even managed to steal some tournament strategy advice from Vanessa Selbst haha. I also booked 1% of her in the upcoming $50,000 Players Championship so gogogo Vanessa!
Here are a few pics from that evening :)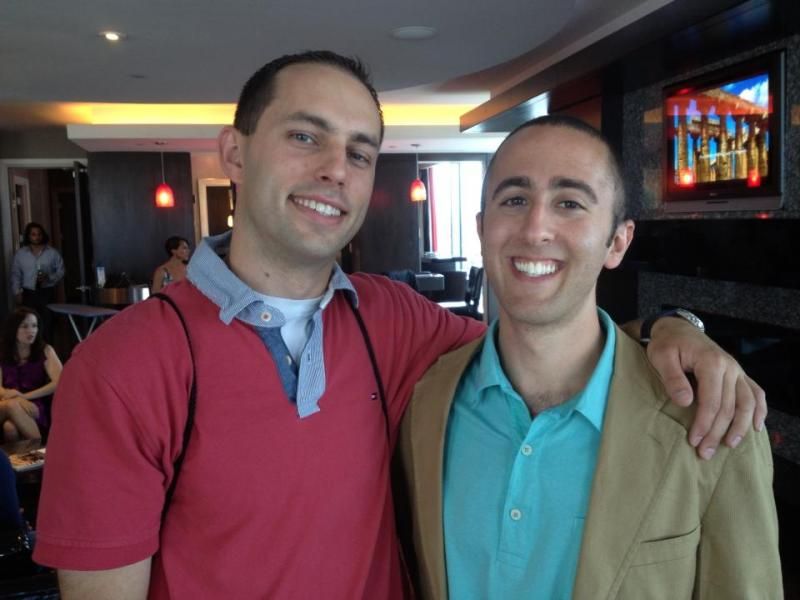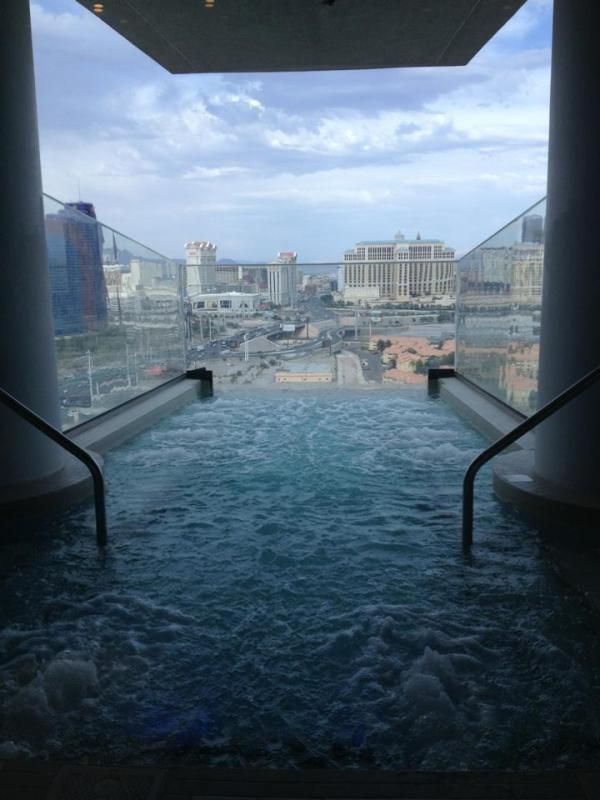 Congratulations and a huge thank you to all involved with this project. Check out their kickstarter page, found here, to support the movie and get some sweet prizes. Also, the worldwide online premiere airs on June 30th via www.betraisefoldmovie.com.
Posted By TecmoSuperBowl at 08:38 PM