July 08, 2009
Just a quick blog post to plonk and idea out there I've been thinking about for a little while now and that's the idea of how nostalgia interfere's with current perceptions.
Anyone who's known me for any length of time can hear me spouting on and on about certain PC games from the 1990's like X-Com Enemy Unknown and Freespace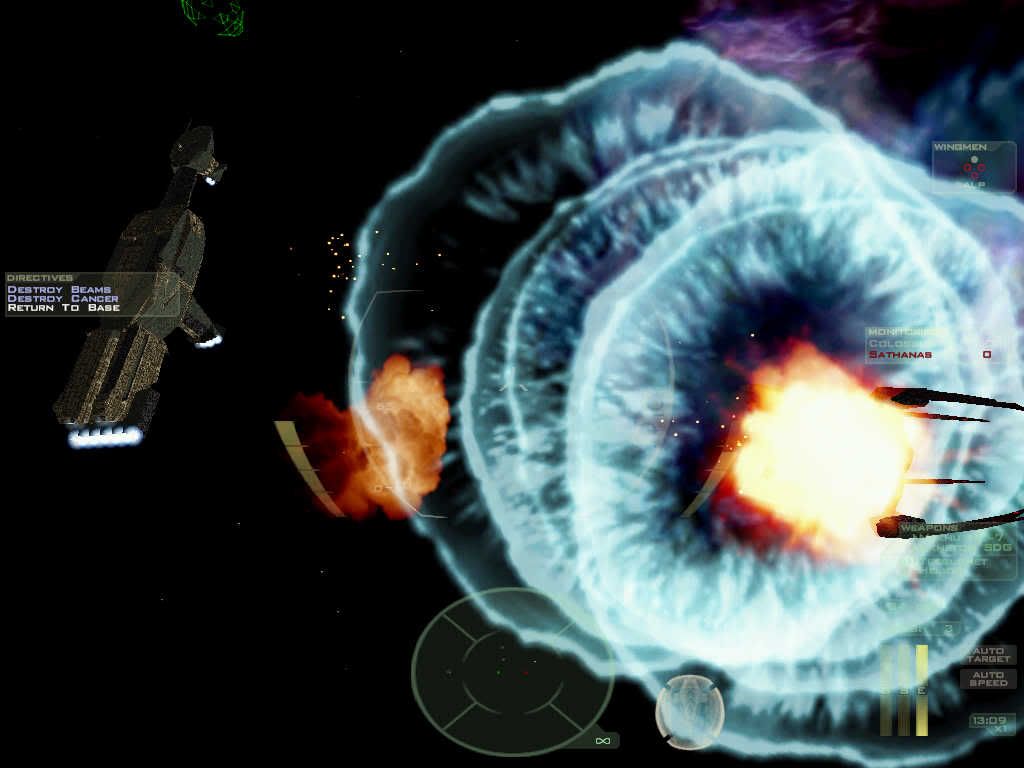 These games are constantly held up in lines of "Best games EVAR!!" and there is some good reason behind it. For their time they were advanced, and immersive and had pretty epic storylines (especailly Freespace). However the reason they've lasted and people, including me, get teary eyed about them is very simple and it's not because the potential for making a good game has gone.
It's becasue both genre's pretty much died about 2 years after the initial release so they're the best we're ever going to get!! Point and Click turn based Strategy in X-Com's case and Space Flight Sim in Freespace's case.
In fact anyone who started gaming after, say, when the XBox first came out (No not the 360 the original thingummy) will probably never have heard of these games and won't want to either becasue compared to current day offerings the graphics are clunky, the games are bugged and the story's feel a little cliche and they lack the realism which can be found in modern games like Call of Duty where if you get shot you're pretty much dead, rather that being able to ram another fighter in outer space head on and survive with a small dent, or in X-Com's case defy the laws of gravity by shooting out the entire bottom level of a building to see it still hovering there thanks to a distinct lack of physics engine.
So where am I going with this?
The exact same thing applies to poker in my opinion.
Everyday we see new threads on 2+2 and the like.
"The games aren't beatable" people cry. "European sites are so much better" and various other ill-informed crap is spewed on a daily basis and I'm quite sure that those posting these message believe them.
"The good times are over" is another favourite.
They blame the training sites, they blame the UIGEA, they blame 2+2, they blame Pokerstars/Full Tilt etc.
Anyone but themselves…
Now I started taking poker semi-seriously around about Nov 2007, which was when I took my first ill-fated lunge at 1/2 and started thinking about things like rakeback and, incidentally also joined DC….although I may have joined a little earlier than that becasue I still remember the RtR when it was a series and being really excited re 3-bet merger.
So what does this mean?
It means I never experienced those days. I never knew what it was like to open up 4 tables of 10/20 on Party Poker in 2003 and have your printer just spew money at you. Am I bitter about that? No.
Sure I could have found poker while at university but I would have been ill equipped to handle it and I'd have been making just as many mistakes as the fish were.
This means I have no starry-eyed look back on a 5/T Game on Party which played like a 0.25/0.5 game now. All I can do is try to improve and beat what is in front of me.
Like in real life, as little as 10-15 years ago you could probably get away with having little to no computer skills, now they're a must of modern day life and thus it has developed with poker.
Before you could play incredibly sub-optimal poker and get away with it. Now, even at Small Stakes, you can't. This doesn't mean the games are unbeatable, it means you have to improve and develop. Just because information is out there doesn't mean people use it. Just because DC is available doesn't mean everyone buys a subscription.
Have the games got worse? Of course they have and it would be foolish to think otherwise, but those who get ahead in life and poker keep their skills at a level where they are ahead of the chasing pack and that is the goal from now.
Easy money may be gone, but every loophole is closed in the end. Those who work, learn , apply and look forward, will get the reward. Those who dwell in and lament a lost past will be doomed to never develop beyond it.
Posted By Boomer at 08:54 PM