February 01, 2011
On February 1st 2010, I came off my worst downswing of my poker career. I decided that I needed some long introspection and what better way to take a deep look into myself than to write and to put it out there. Along the way, I had some amazing experiences in poker in the last year and I hope you guys reading it also enjoyed the ride a bit.
This post is just gonna be a bit of live poker, first from the beginning of the month in Vegas, later for the LHE tourney at LAPC.
So CES was going on. And we got free suites, because hubby's work is paying! Yay, Vegas, here we come. I wish, I could tell you a lot of great stuff about Vegas this time, but for every great thing, there sort of was a bad beat. For example, we went to "Smith and Wollensky's" for dinner the Saturday, but then it was too overpriced for what it was (1000$ check for 6 adults and my daughter), imo. Top it all off, I ended up being sick (throwing up) the next day. The whole weekend was filled with little stuff like that. Although we did go hiking in Red Rock Canyon with my daughter - not too far, mommy was weak, but we still had a great time.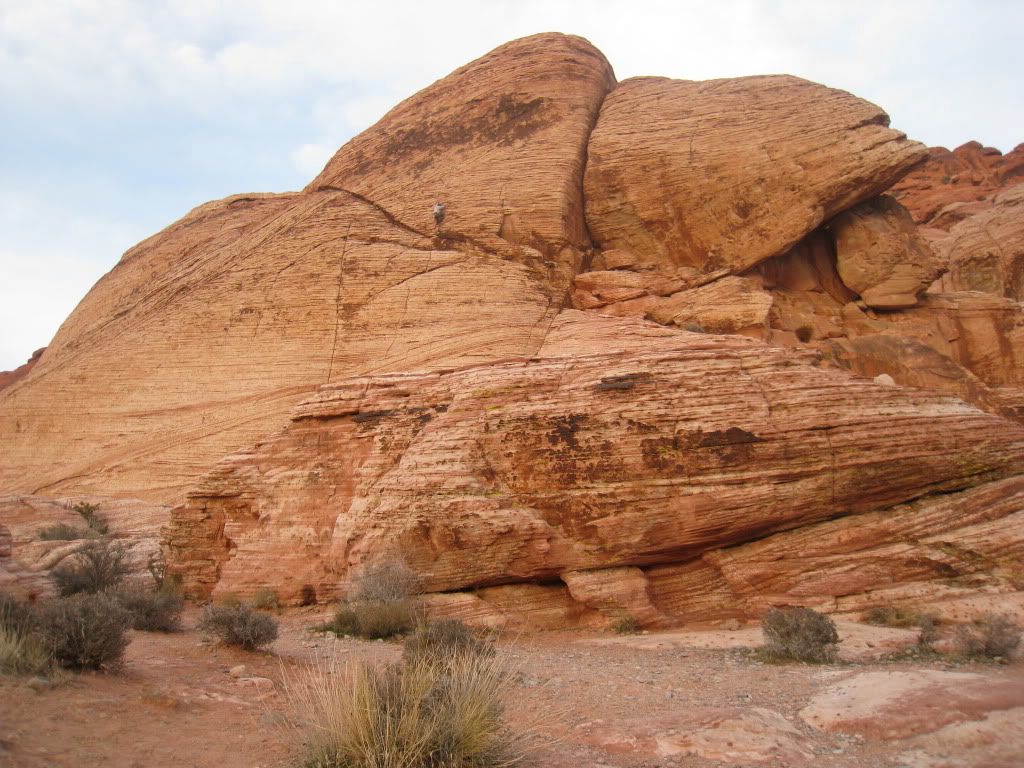 On the poker front, I didn't fare much better. I did have some awesome free drinks at Aria, super yummy, but then I ended up drunk heads-up at a 15/30 table. The opponent wasn't like super bad, but I held my own. It was only after the fish sat down to my right that I proceeded to lose almost every pot to him. -25BB.
Also the next day at the Bellagio, I did not win at the 20/40 game. The only good thing was the rake (5$/half hour), the rest of the lineup was actually fairly tough - 1 mega fish, 2 meh's and 5 good players. It seemed a lot of the old 30/60 regs moved down to 20/40 instead of playing 40/80. Also ended up -25BB. Not a good weekend for the live bankroll. But then again, I had like 7 straight winning live sessions, they now came to an end!
The other live event was the LHE tourney (#2 on LAPC) that I attended. I registered bright and early for that one on the Thursday, when I was meeting some of the guys for lunch at Commerce. Imagine my surprise when I find out with 3 days to go to the tourney, I'm the 4th person to register for it, lol, poker players are such procrastinators.
Anyway, the event was sort of what you expect. The play was lol-bad. The first hour was the whole limit-nolimit conversation, how you can't bet people out of the pot in limit, how you can't bluff. The whole chess/checkers debate. *groooaaan*. Finally the guy to my right started talking about poker gossip, about those damn online kiddies, that there was this kid, that took on anybody online and that they finally revealed him and he was danish, like islidor (sic!) or something. *lolgroan*.
I did fold out like a Q3o when it was limped 5ways to me on the button, but when I had 94s, I just couldn't help myself and I overlimped - good thing because I hit two pair on the turn and won a huge pot. heh! I reached like the 3rd hour with imparting bad betas and receiving them about evenly and was above average in chips, when two hands happened. On one, this suped duper fat guy in a wheelchair goes all-in against me. This guy was so fat, he couldn't even move his hands enough to handle his chips properly, he just sort of flicked them in. People were helping him with the hands and with the action. You'd think he'd be thankful for that or at least hold some conversation, but no, he was a douche plus pretty fishy. Why do I tell you this? Because his A7 managed to suck out on my AJ when he was all-in - he went on to win the tourney. I couldn't get rid of the eventual winner a grumpy fat guy, sorry guys!
The other hand was a pretty weird hand.
Aggro ok player opens UTG+1, 4 callers, including the small blind to me in the BB and I have 8 :diamond: 5 :diamond:. Of course I defend.
Flop (12 SB, 6 players): 4:club:5:spade:6:diamond:
Good flop for my hand imo, my equity should be pretty big. However I am out of position and have to see how the field will react to this flop.
SB Checks, I check, UTG+1 cbets, 1 call, 2 folds, SB calls
I sit there debating whether I should pump this and then decide to just call.
Turn (8BB, 4 players): J:diamond:
Well, not much has changed actually. I got one less card to improve my 3rd pair, but more outs now with the backdoor appearing. Less players, I should have about the same equity advantage as on the flop, yet I still am a bit shy if to pump it or not.
SB checks, I check, UTG+1 bets, 1 call, SB folds, I call.
River (11BB, 3 players): 4:diamond:
I must be a huge tell box, because in my mind I was celebrating.
I bet, UTG+1 calls, 1 fold.
I get shown A:diamond:7:diamond: and lose the hand. Even though the guy didn't slowroll, he waited until I showed, then quickly showed his hand, it felt like a slowroll from the poker gods by me. I almost had my arms stretched out to grab the chips, when he just called. Heh! Well, at least I lost the minimum.
After that not much went right. I ran QQ into KK and lost some chips and then suddenly went super card dead. Like for one orbit the best hand I say was A6o and it was 3bet when it came to me. 73o, 84o, 92o... Blinds up! Bellatrix, it's your BB. Oh no! I've got 2000 chips, limits are 800/1600 (400/800 blinds). I look down at Q2o. CO opens, he's fairly tight and it's folded to me. I'm really embarrassed to say it took me forever to calculate it was 2.67 to 1 on an all-in and wtf was I thinking so long, of course I go all-in. And I am live! Against A9s! Until the river I am live! But Ahigh takes it and I am out. Was super fun, though I would've liked to placed higher, sigh!
And that was it - Bellatrix losing her hard earned online money live. Ah well, you never know, one day I'll bink a tourney, one day maybe I'll be special!
Posted By bellatrix at 09:46 AM