July 22, 2009
When I finished playing today I saw a frightening thing in my cashier >.>
So in order to save the day I sat down with $1 at a .01/.02 NL table .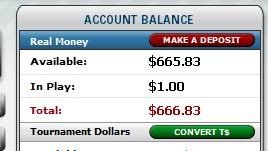 I was prepared to just lose a dollar and appease the universe, but luck was with me and I doubled up! Thereby appeasing the universe and turning a profit .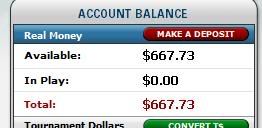 ;))) all is well
Posted By AdriennesRevenge at 01:34 AM